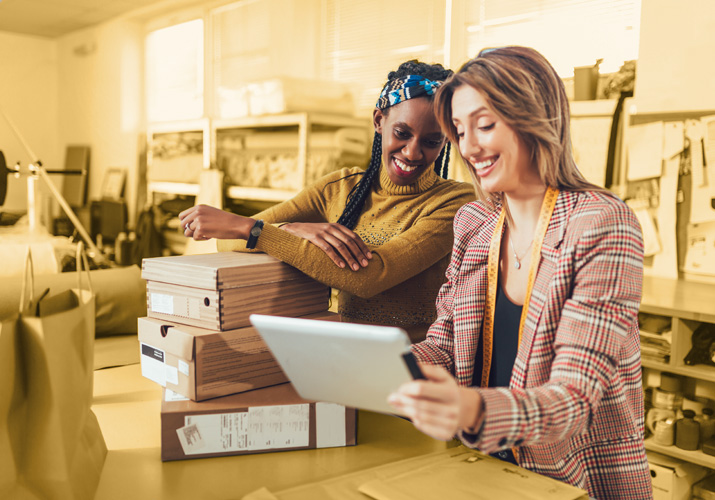 TOOLS TO HELP YOUR BUSINESS THRIVE
QuickBooks® is a financial management software tool designed to help small business owners spend more time being a business owner, and less time being an accountant. Quickly see profits, track expenses, get books done for you, pay your team and more with QuickBooks® Online. Link your Forcht Bank Business Checking account to get access to the features below.
How To set up quickBooks Online for free with Forcht Bank Business Checking
You must have a Forcht Bank Business Checking Account.
Sign in to QuickBooks Online, select the Banking tab then select Connect account.
Add your account by searching for "Forcht Bank" as the financial institution. Select Continue and sign into your account with your Forcht Bank username and password. Follow the on screen steps to select the account you want to connect and select how far back you want to download transactions. Select connect. Need help? Watch this video to lean how to connect your account.
Connect Your Forcht Bank Business Checking account to QuickBooks® Online
During account enrollment with QuickBooks, the service automatically links to your Forcht Bank Business Checking at forchtbank.com. Both services share information, even with bill payments. When you pay bills with one service, they will be automatically reflected on the other service.
There is no need to download QuickBooks Online because it is connected to the cloud, which means you can access online accounting from any device with an internet connection. You can download the QuickBooks Online mobile app from the Google Play Store or Apple App Store.
Still have questions? Check out our Frequently Asked Questions page. Visit our FAQs
Prefer a more personal touch? Contact us directly - our team is ready to help! Connect With Us
Open an account securely online in as little as 3 minutes.
Apply for a home mortgage loan in as little as 10 minutes. And have an experienced lender at your fingertips to walk you through the process.