Your financial security is important to us. But protecting your personal financial information is a team effort. Your online and technology habits can either put you at risk or protect you from the daily threats you face. That's why together, we can work to reduce your risk of being compromised. Let us help you fight off online security threats and fraudulent activity.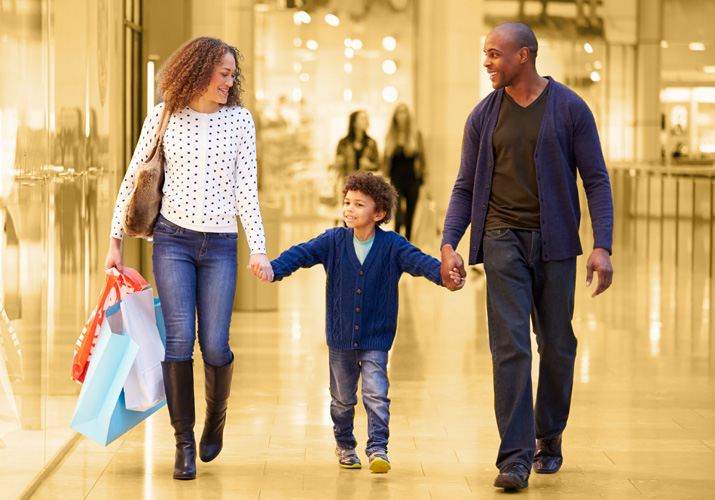 How We Protect You
To safeguard your personal and financial information, we:
Use multi-factor authentication on many online and mobile solutions
Use SSL secured web pages for all logins and personal financial information
Banking information and transactions housed on firewall protected servers with redundancies
Use industry-suggested security steps and software to protect bank email communications with customers
How You Can Protect Yourself
Computer Information Security Tips
Install & Update Security Software – A basic, but important tool to ensure your computer and other devices are protected from the many computer viruses you encounter. Security software is typically updated daily and is designed to detect and stop new viruses and digital attacks on your PC. It can also monitor all incoming and outgoing traffic from your PC and can help protect you against malicious software that may be hiding in suspicious emails or suspicious attachments.
Protect Sensitive Data - As a general rule, never send sensitive personal information over open networks unless it is encrypted. Example: Social Security Number, Bank Account Numbers, etc.
Friend or Foe? - You should divulge information only if you are certain who is receiving it and what it is being used for. Be suspicious of any departure from the usual routine, such as a request to enter your PIN or password at a time you don't expect.
Keep Passwords Protected - Protect your passwords and PIN's from unauthorized use and never disclose them to anyone. There are smartphone apps now that will allow you to keep all of your passwords safely protected in one place. No more pen and paper!
Choose a Secure Password - One way to help safeguard your identity and personal information is through advanced password protection. Here are some suggestions for safer passwords:

A recommendation for a strong password is at least sixteen (16) characters long (where allowed) and contains a combination of upper and lower case letters, numbers and special characters. Dictionary words should be avoided in favor of phrases or other complex combinations of random characters.
Update and change your passwords regularly
Don't use your birth date, phone number, or any other easily accessible information that can be found on public social media sites
Avoid proper names, familiar terms, and the repetition of single characters

Only Use Programs From A Trustworthy Source - Don't download programs from the Internet onto your hard drive unless you can be sure the source is reliable.
Use Up-To-Date Program Versions - Use only an up-to-date version of your preferred internet browser and PC operating system. Updated software will have patches and bug fixes to prevent against all recently developed viruses and vulnerabilities.
Activate The Browser's Security Settings – By activating the security settings of your Internet browser you can enhance your security on the Internet considerably. Allow your browser to guide you through options, pop-ups and more with their recommended settings.
If It Sounds Too Good To Be True, It Probably Is - Be cautious of unsolicited emails advertising 'too good to be true' offers. Hackers and cyber criminals are improving their level of deception and deceit each day to attempt to steal your money and information.
Keeping Children Safe Online
Not only is it important to keep your own information safe from online threats, it's also important to educate children about their online activity and safety. Use the link to view a fun, interactive cyber security activity kit that will educate children about how to be safe online. Click Here
Mobile Banking & Mobile Device Management
It comes with us everywhere we go. It is becoming an extension of our own body with fingerprint logins, facial ID recognition and more. Yes, our mobile phones are one of the best tools to keep up with friends, communicate with work, and even manage your finances. Just like your computer it's important to manage security on your phone and other mobile devices.
Secure your mobile device - Mobile devices can contain tremendous amounts of personal information. Lost or stolen devices can be used to gather information about you and, potentially, others. Use an auto-lock and a strong passcode to lock your phone.
Use caution when downloading apps - Apps can contain malicious software and viruses. Beware of apps that ask for unnecessary permissions. Download apps only from reputable app stores (Apple App Store, Google play).
Read the fine print - Review the privacy policy and understand what data on your device an app can access before you download it (such as location, social networks etc.).
Use only trusted Wifi networks - If you're online through an unsecured or unprotected network, be cautious about the sites you visit and the information you release. Limit the type of business you conduct at Wi-Fi hotspots and adjust the security settings on your device to limit who can access your phone.
Know the signs - Look for web addresses with "https://", which means the site takes extra measures to help secure your information. "Http://" is not secure.
Who is this? - When in doubt, don't respond. Fraudulent texting, calling and voicemails are on the rise. Just like email, requests for personal information or immediate action are almost always a scam.
Wipe your mobile device - Before you donate, sell or trade your mobile device, wipe it down and completely erase all data using specialized software or using the manufacturer's recommended technique.
Lost device? Contact us - If you lose your device visit the Contact Us page for available options.
Fraudulent Activity? Report it
If you think you have become a victim of identity theft or are concerned there is unauthorized access to your debit/credit card, online or mobile banking accounts, please call our Customer Care Center immediately – 844-436-7248.
If you have indeed experienced any type of fraud on your account, you may want to contemplate filing a report with local law enforcement, as well as working with the credit bureaus to minimize any effect to your credit profile.
Equifax: equifax.com To order a report, call 1-800-685-1111
To report fraud, call 1-800-525-6285
TDD 1-800-255-0056
and write to P.O. Box 740241, Atlanta, GA 30374-0241
To order a report, call 1-888-EXPERIAN, 1-888-397-3742
To report fraud, call 1-888-EXPERIAN, 1-888-397-3742
TDD 1-800-972-0322
and write to P.O. Box 9532, Allen, TX 75013
To order a report, call 1-800-888-4213
To report fraud, call 1-800-680-7289
TDD 1-877-553-7803
fax 1-714-447-6034
and write to Fraud Victim Assistance Department,
P.O. Box 6790, Fullerton, CA 92634-6790
Still have questions? Check out our Frequently Asked Questions page. Visit our FAQs
Prefer a more personal touch? Contact us directly - our team is ready to help! Connect With Us
Apply for a home mortgage loan in as little as 10 minutes. And have an experienced lender at your fingertips to walk you through the process.