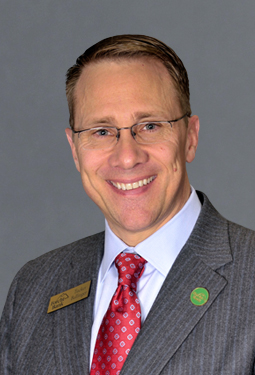 A Message From President & CEO, Tucker Ballinger
When I joined Forcht Bank in 2011, it was obvious to me how much Forcht Bank valued its customers and communities. I knew this was a special organization that was making a difference in our customers' lives and the communities we serve.
Our mission statement is to consistently exceed our customers' expectations.
Our team of 300+ employees come to work every morning with that goal in mind. We do this in a variety of ways: new technology, personal service, and products and promotions designed to make our customers' lives easy, simple, faster, and better.
Forcht Bank was founded in 1985 by Terry Forcht on a foundation of solid banking principles – respect for the customer, competitive rates, and service to the community. We maintain those same principles today, and will continue them into the future. We look forward to serving our customers for many years to come.
Tucker Ballinger, President & CEO
[email protected] | 859.263.6562
Building a great customer experience does not happen by accident. Here's how our Mission, Vision, and Values combine to bring you a Happier Banking experience!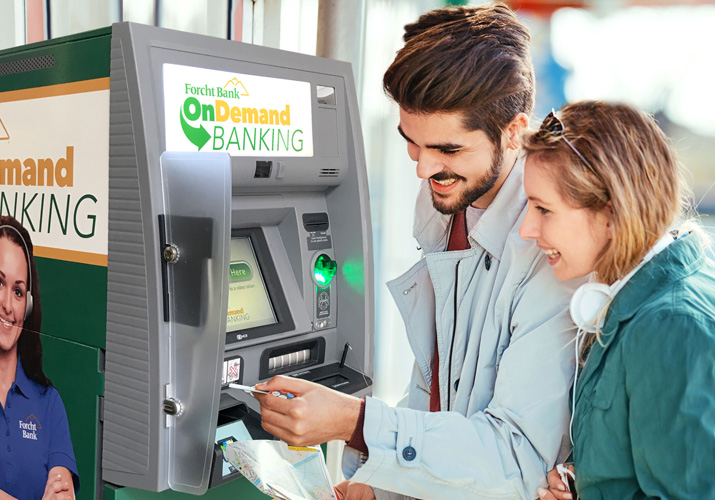 Our Purpose
Our mission is to consistently exceed the expectations of our customers.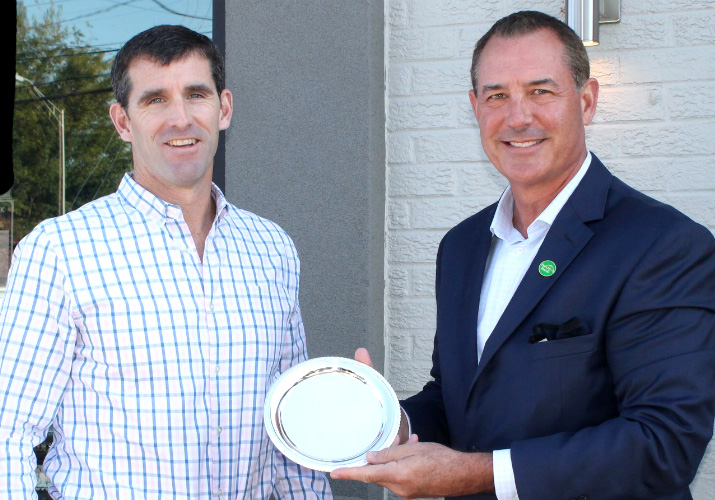 What we Aspire to Be
Our vision is to be a great community bank.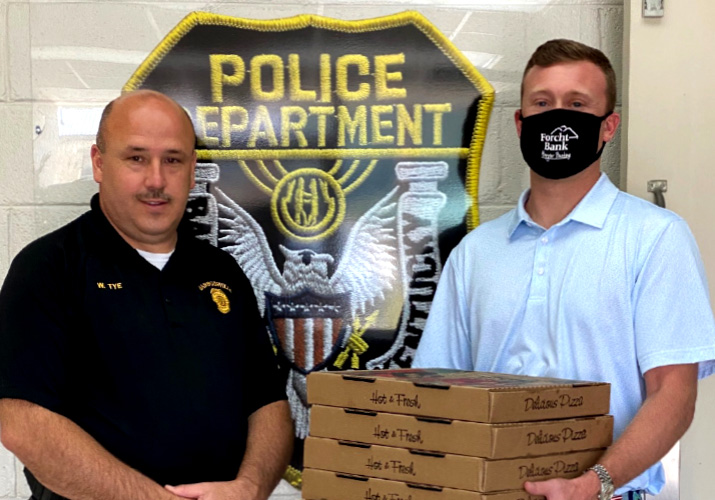 What We Believe In
Respect - value every person
Integrity - do the right thing
Efficiency - do things right
Accountability - be responsible for your actions
Excellence - get better every day
Community - give back to the community
Teamwork - work together to accomplish goals
our leadership driving the happier banking experience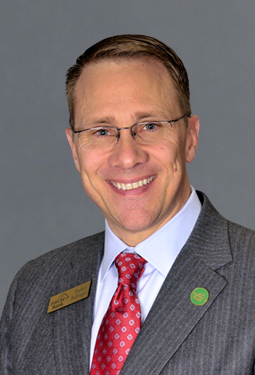 Tucker Ballinger
President & CEO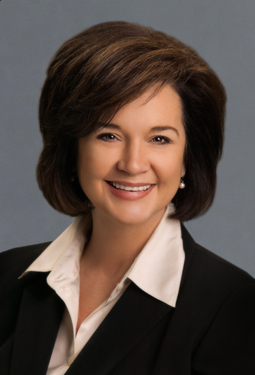 Fran Fuson
Chief Credit Officer
Justin Badeau
Chief Financial Officer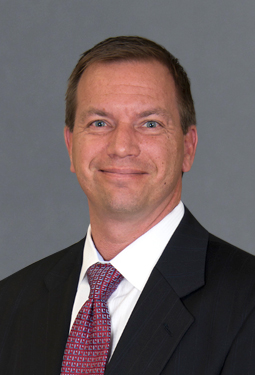 Chip Clements
EVP, Mortgage & Loan Operations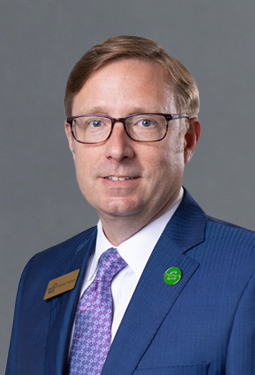 Michael Noftsger
EVP, Bank Administration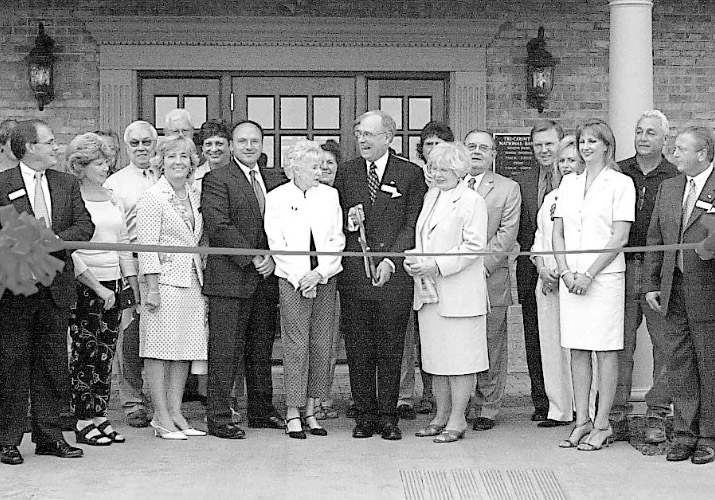 THE EARLY YEARS OF COMMUNITY BANKING
The history of Forcht Bank is also the history of Terry E. Forcht, Chairman & CEO of the Forcht Group of Kentucky. A native of Louisville now residing in Corbin, Mr. Forcht became interested in banking working for the Federal Reserve while a student at the University of Louisville in the 1960's.
In 1972, while practicing law in Corbin, he was appointed to the board of directors at Corbin Deposit Bank and Trust. His interest in banking grew over the years, and in 1985 he and a group of investors opened their first bank, Tri-County National Bank in Corbin, with $1.5 million in assets.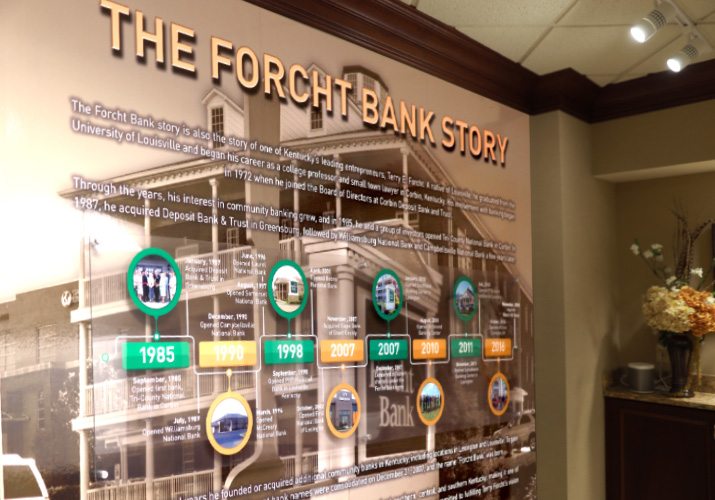 WHat soon followed
In the years that followed, Mr. Forcht founded or acquired 10 additional community banks:
Deposit Bank & Trust, Greensburg
Williamsburg National Bank
Campbellsville National Bank
Laurel National Bank
McCreary National Bank
(merged with Somerset National in 2004)
Somerset National Bank
PRP National Bank, Louisville
Boone National Bank, Burlington
First National Bank of Lexington
Eagle Bank of Grant County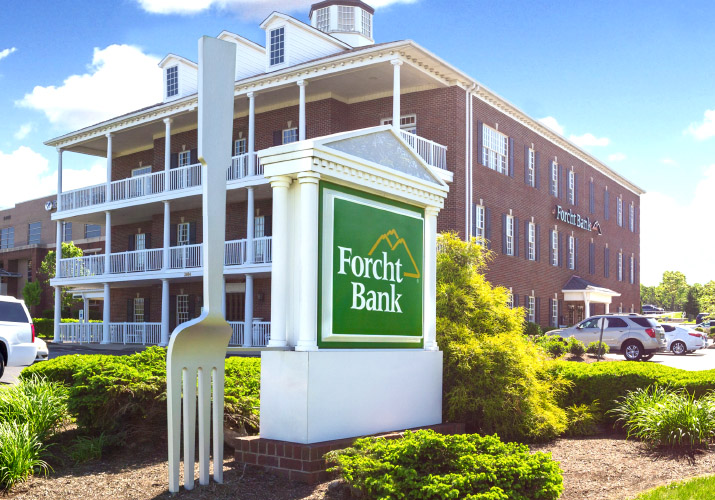 One bank, ONe goal
On December 31, 2007, the 10 different banks were consolidated under one charter and the names were officially changed to Forcht Bank.
Today, Forcht Bank has 26 banking centers across Kentucky and Cincinnati, Ohio with 300+ employees, and approximately $1 billion in total assets - making it one of the largest banking groups based in Kentucky. Forcht Bank's mission is to exceed our customer's expectations by delivering an easy, simple, faster, and better banking experience.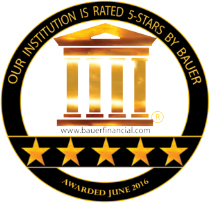 Forcht Bank has a 5 Star Rating by Bauer Financial,
the nation's leading independent bank rating and research firm.
Still have questions? Check out our Frequently Asked Questions page. Visit our FAQs
Prefer a more personal touch? Contact us directly - our team is ready to help! Connect With Us
Open an account securely online in as little as 3 minutes.
Apply for a home mortgage loan in as little as 10 minutes. And have an experienced lender at your fingertips to walk you through the process.