Introducing Fraud Stop Text Alerts
With Forcht Bank's new premium text alert system, Fraud Stop, we help you stop debit card fraud before it starts.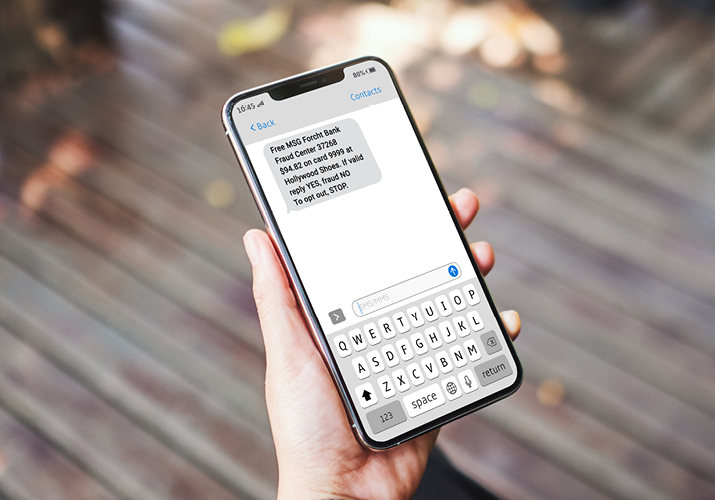 Fraud Stop
Learn about Fraud Stop Text Alerts with this short video.
How does it work?
Simple. If our system detects a potential attempted fraudulent purchase using your debit card information, we will text* you asking if the purchase is an authorized transaction. Simply reply "Yes" to approve the purchase or "No" to stop the purchase.
How do you sign up?
Easy. You might already be signed up. All Forcht Bank customers are automatically enrolled for our card monitoring service. If you have provided your banker with your mobile phone number then you can receive this instantaneous text alerts to help stop fraud on your debit card.
Want to learn more?
Watch the video. It quickly explains how Forcht Bank helps keep your debit card safe and secure.