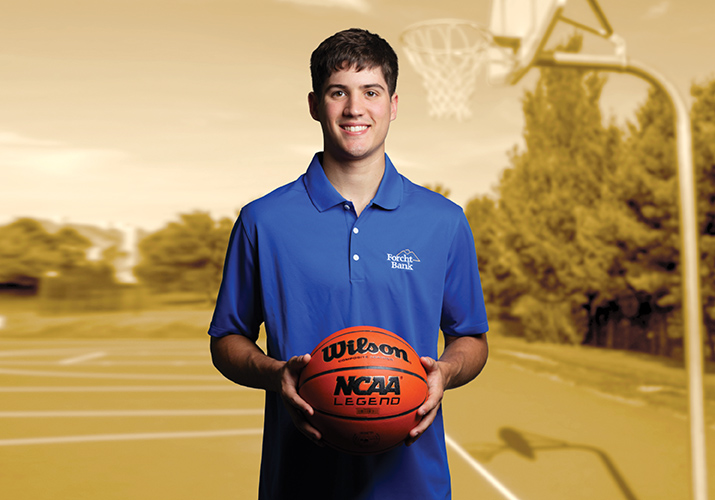 August 1, 2023
(Lexington, KY) - Forcht Bank is delighted to announce a Brand Partnership deal with University of Kentucky Men's Basketball Player Reed Sheppard, a renowned name across Kentucky and surrounding areas. This partnership brings together two like-minded families in Kentucky, the Sheppard's and the Forcht's, who have demonstrated a common vision of great work ethic and giving back to the community.

Reed Sheppard is son to Jeff and Stacey Sheppard who both played collegiate level basketball at the University of Kentucky. After tremendous success in basketball and other business ventures, Jeff and Stacey moved to London, Kentucky to raise their family and eventually have two children, Reed and Madison. Madison played college basketball at Campbellsville University while Reed is an incoming freshman on the 2023-2024 University of Kentucky Men's Basketball team.

"Our partnership with Reed and the Sheppard Family is a natural fit, as we share a set of core values in great work ethic and the power of giving back," said Tucker Ballinger, President and CEO of Forcht Bank. "We see immense potential in combining our shared values and strengths to create a positive impact in our communities through community outreach events and offering competitive financial products and services to local Kentucky and Ohio residents. "

Forcht Bank and Reed Sheppard are planning a series of initiatives, joint events, and campaigns that will aim to foster community engagement and instill the values of giving back and work ethic among their customers and followers. To stay up-to-date on all happenings, please follow us on social media @ForchtBank or visit forchtbank.com/reed-the-news.